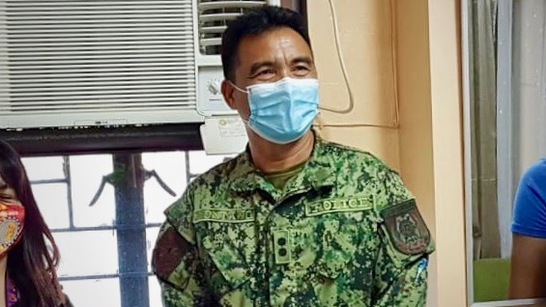 AdChoiceTV News — Calbayog City police chief Lieutenant Colonel Neil Montaño was sacked from his post on Sunday, March 14, over the shooting that killed Mayor Ronaldo Aquino and the recent gaffe of his intelligence chief.
"With the concurrence of our Chief PNP, Police General Debold M Sinas, the Chief of Police of Calbayog City Police Station, Police Lieutenant Colonel Neil Montaño, is relieved from his post effective today, March 14, 2021," said Philippine National Police (PNP) officer-in-charge Lieutenant General Guillermo Guillermo Eleazar in a statement on Sunday.
Calbayog City Mayor Aquino was killed on Monday, March 8, in what was initially reported as an ambush. Police later claimed that it was a shootout between the mayor's team and the police.
According to the PNP, the police were conducting a "red teaming inspection on the operational readiness of PNP units in the area." Red teaming is a police term meaning they were role playing as the enemy in security drills.
Eleazar said Montaño was also sacked because his intelligence chief Lieutenant Fernando Calabria Jr – also recently relieved – sought from court a list of lawyers defending alleged communists.
"These two unfortunate incidents are currently under investigation and PLtCol Montaño was ordered relieved for command responsibility," Eleazar added.
Montaño will be replaced by Lieutenant Colonel Rodolfo Albotra, while Calabria will be replaced by Major Ruel Burlat, Eleazar said.
Reporting by Albert Rovic Tan