AdChoiceTV News — The faint hope of luring Filipino chess prodigy Wesley So back to the Philippines has just been snuffed out.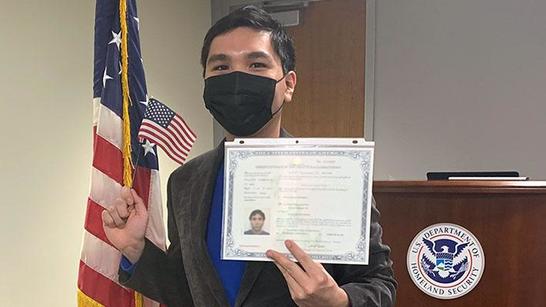 The world No. 9, born in Bacoor, Cavite, officially became a US citizen on February 26, the US Chess Federation announced on its website on Thursday, March 4 (Friday, March 5, Manila time).
"I love that anyone can strive to succeed (in the US). You are not held back by your color, lack of connections, or the amount of money you have," said So, who decided to join the US chess federation in 2014 after getting frustrated with Philippine sports politics.
"If you work hard, you have a better chance of making it here than anywhere else in the world. I came here ready to work hard, and it turned out just as I dreamed," he said in an interview with his new national federation.
"That does not mean I don't love the Philippines. I have good memories from there. But I did not have the connections needed to succeed in that culture. I was from the province, not a city boy. Had no money, etc. I wanted to go further, and there was only one country where a nobody [could] make it. The USA!"
"I want to give back to a country that has been so good to me. From the moment I landed here I was encouraged and enabled to become better than I was," said So, who is currently living in Excelsior, Minnesota.
"I like this attitude and the tremendous generosity of American culture. Most people here have no idea what it is like anywhere else in the world, and they don't appreciate the amazing spirit of this country."
The 27-year-old So recently stunned world No. 1 Magnus Carlsen in the Opera Euro Rapid chess championship last February, just 3 months after also upsetting the Norwegian genius for the Skilling Open title.
So, also the reigning World Fischer Random champion, first came to the US in 2012 as a freshman recruit for Webster University.
"I am now a part of the American dream," said So. "I am part of the most successful country on earth, ready to make my own contribution and have my own legacy here."
Reporting by Jasmine Payo