AdChoiceTV News — US President Joe Biden on Wednesday, January 27, appointed Pangasinan native Camille Calimlin-Touton as Deputy Commissioner for the US Bureau of Reclamation.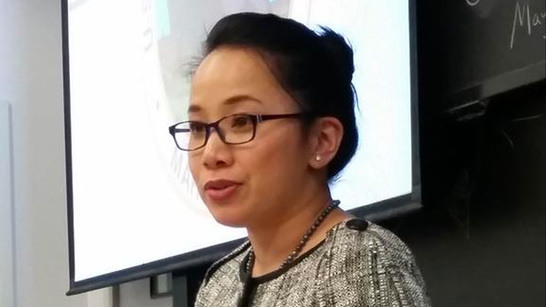 The Bureau of Reclamation is a federal agency under the US Department of the Interior, which oversees water resource management. It is also the nation's largest wholesaler of water, and the largest producer of hydroelectric power in the western US.
Calimlin-Touton worked in the House Transportation and Infrastructure Committee prior to her appointment. She had worked in the White House as counselor to the Assistant Secretary for Water and Science under the Obama administration before moving to the Senate Energy and Natural Resources Committee.
Representative Grace Napolitano of the 32ndDistrict of California said Calimlim-Touton's appointment is historic "as she becomes the first Filipino-American to serve in this important agency leadership role."
Born in Quezon City to Pangasinense parents, Calimlim-Touton spent her childhood in Pangasinan, living in Dagupan and Calasiao. She and her family then migrated to the US when she was in elementary.
Another Filipino born will be assign in the United States Department of Housing and Urban Development, sources told reporters that this person already worked as the Compliance Director in the defunct Federal Housing Administration under President George W. Bush. Details of this appointment will be announce soon. — via Letizia Tinoco / AdChoiceTV News