AdChoiceTV News — Heart Evangelista has made it to New York's famous Times Square, where a digital billboard flashed her face in an ad for fashion brand Ia's Threads by Ia Faraoni.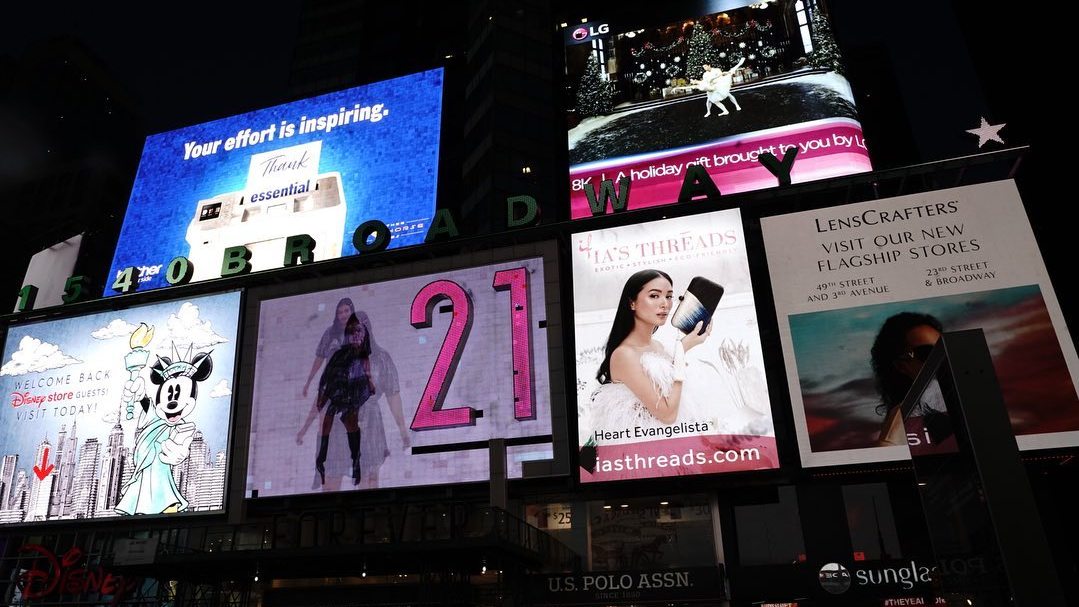 The actress and fashion savant recently collaborated with the brand, which sources woven materials from Filipino artisans. In the billboard, she was holding the Panda Minaudière, which was named after her dog.
Heart herself tweeted about the billboard, saying, "Waking up with my face in Times Square NY is so surreal."
Heart is known for her collaborations with luxury brands and her penchant for high fashion. In 2018, she was featured in fashion magazine Harper's Bazaar's "Real Crazy Rich Asians," alongside other fashion icons from the region.
She was also recently named Forbes France's top 10 luxury influencers. — via Sean Tyler Chan / AdChoiceTV News