Foreigners coming from the countries in this list are barred from entering the Philippines for a particular period.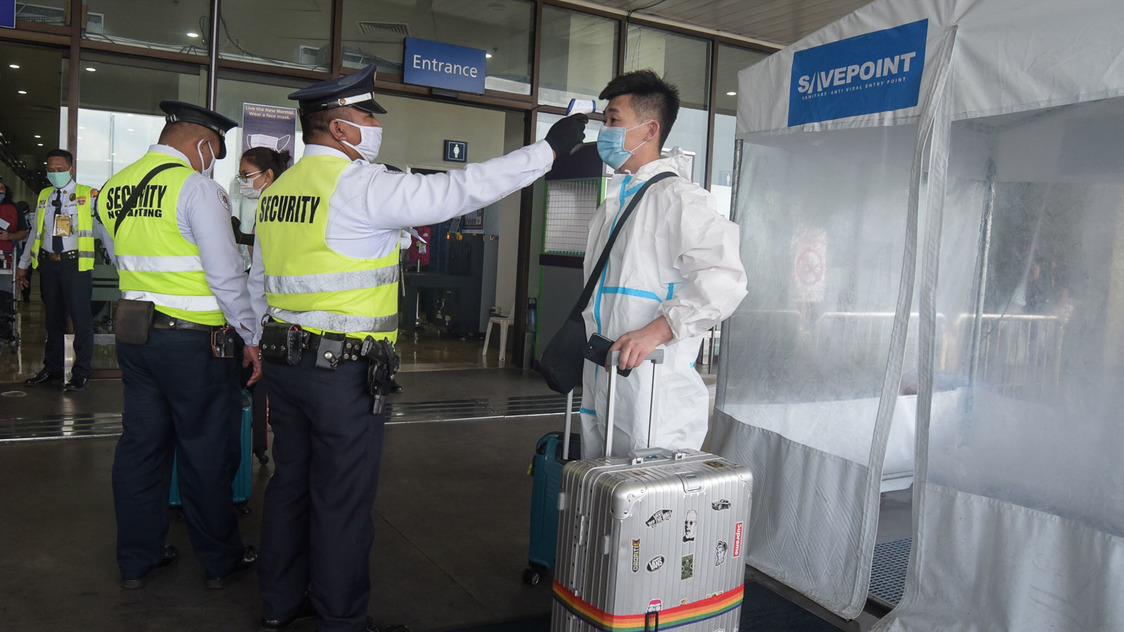 AdChoiceTV News — The new COVID-19 variant known as B117, said to be more transmissible, has led the Philippines to prohibit the entry of foreigners from countries where the variant has been detected.
AdChoiceTV News compiles a list of countries where such travel restrictions apply, based on announcements by Presidential Spokesperson Harry Roque, also the spokesman of the pandemic task force.
We will be constantly updating this list.
As of Wednesday, January 6, foreigners traveling from the following countries or who were there 14 days before their expected arrival in the Philippines will be denied entry into the Philippines:
Countries facing travel ban until January 15
United Kingdom
United States
Portugal (starting January 8)
India (starting January 8)
Finland (starting January 8)
Norway (starting January 8)
Jordan (starting January 8)
Brazil (starting January 8)
Denmark
Ireland
Japan
Australia
Israel
The Netherlands
Hong Kong
Switzerland
France
Germany
Iceland
Italy
Lebanon
Singapore
Sweden
South Korea
South Africa
Canada
Spain
How about Filipinos?
Filipino citizens who will be coming from the countries listed above will still be allowed to enter the Philippines.
However, they are required to undergo an "absolute" 14-day quarantine period in a facility or hotel accredited by the government, regardless of their COVID-19 swab test result.
How about travelers who merely transited through one of these countries?
All passengers, Filipinos or foreigners alike, merely transiting through countries covered by travel restrictions will not be considered as having come from or having been to the country, "provided the passengers stayed in the airport the whole time and they were not cleared for entry by the immigration authorities of the said country covered by our travel restrictions."
Passengers who fall under this category will not be required to complete a 14-day facility-based quarantine and may be allowed to undergo home quarantine after getting a negative RT-PCR test result at their point of entry.
Unaccompanied minors can't return until January 15
On January 6, the Inter-Agency Task Force on Emerging Infectious Diseases crafted new guidelines for unaccompanied minor Filipino citizens returning to the country from countries facing travel restrictions.
Unless such a minor is returning through the government's repatriation program, he or she will be denied entry into the Philippines until January 15, said Roque on January 6.
Minors under the repatriation program will be turned over to the Overseas Workers Welfare Administration house parent who will be in charge of the minor's safety. They are tasked to coordinate with the Department of Social Welfare and Development (DSWD).
What happens before January 8
January 8 is the date when the travel restrictions imposed on travelers from Portugal, India, Finland, Norway, Jordan, and Brazil become effective.
So what happens before then? Foreign travelers will be allowed to enter the Philippines, but must complete a 14-day quarantine in a facility accredited by the government, regardless of their swab test result.
Meanwhile, unaccompanied minor Filipino citizens arriving before January 8, 12:01 am, will be turned over to a DSWD officer who will be in charge of their safety. — Albert Rovic Tan / AdChoiceTV News